Books I've Read Recently
I haven't been reading a lot of novels or non-school related books. So, I haven't been writing a lot about books or book reviews. But recently I asked you guys what posts you wanted to see on the blog. And a lot of people said books. So, here are some books I've read recently and my mini reviews on them.
Fangirl by Rainbow Rowell
This is a book about two twin sisters. One is an introvert who writes fanfic in her free time and the other is an extrovert attempting to live her best life in university.  This book is very hyped up and everyone was obsessed with it a while back so I decided to read it. Maybe my expectations were too high because everyone talked about how amazing this book was or maybe I'm too old for YA now but in all honesty I thought this book was not all that. It wasn't bad, it just was not good either. I thought it started out great and the story line was interesting and I could relate with the introvert, fan fiction writing twin but as the story progressed- at least for me- it just deteriorated. I would give it a 2.5/5. 
Bossypants by Tina Fey
I LOVE Tina Fey- obviously who doesn't- and I LOVED this book. It's all about her life and where she came from and how she reached where she was. Tina Fey is just so funny, down-to-earth, genuine and sweet and you can so see this in her writing as well. I would definitely recommend this book if you're looking for something fun and relaxing to read. I would give it a 4.5/5.
The Roads To Modernity by Gertrude Himmelfarb
So I had to read this one for my American Enlightenment class. It's about the Enlightenment's that occurred in Britain, France and America. I thought it was an interesting and informative read, however, I felt that Himmelfarb tended to focus on certain parts of the Enlightenment while ignoring the others. And, I also thought she ignored key aspects such as the effects of the Enlightenment on education, women's lives, race and slavery although she did talk about the latter two but not in as much detail as I thought she should have. I would recommend it if you want to read about the Enlightenment in general but not if you're a historian or someone who wants to read a more detailed explanation of the Enlightenment. I would give it a 3/5.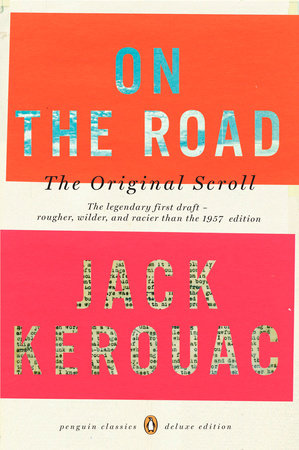 On The Road by Jack Kerouac
So, I reread this some time ago since it is one of my favourite books of all times and has inspired me so much to come out of shell and do what I like/enjoy doing. I have to say Kerouac is as inspiring as ever. For a more detailed review of this book click here. I would give this book a 4.8/5.
For more posts on books click here.
If you enjoyed this post don't forget to like, follow, share and comment!
Enjoyed this post? Then follow me on social media:
Twitter Instagram Pinterest LinkedIn HubPages
Email me on(guest posts welcome!): insomniacwithanaccent@gmail.com